The Göttingen Conference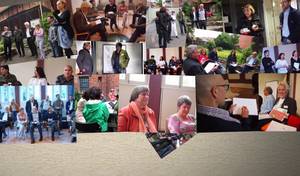 The first VITA conference was carried out as valorisation conference for future REVEAL members on June 1st 2012.
It was aiming at the creation of a common instrument to disseminate and exploit the approach to validate SPOC on the European level.
Three workgroups worked on product development and one on the establishment of a stable organisation including a sound value proposition strategy.
The conference documentation (nicely produced by Tanja&Marcus, as usual) can be downloaded from the right side.